misshsam:
Love this gorg. Look so simple, and chic!!😍☺
Originally posted on Style News - StyleWatch - People.com:
Womp, womp–summer is officially coming to an end. But fear not! We've got three LDW looks for you that are so fun, you'll forget all about your summer's-over sadness and instead focus on making the most of your last weekend of summer 2013.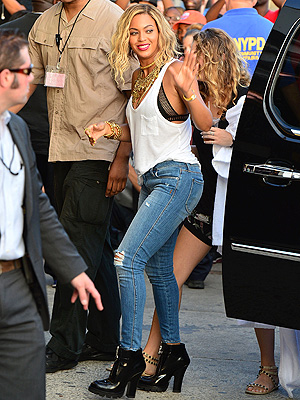 James Devaney/FilmMagic
Saturday night: You could go traditional and choose a cute summer dress and sandals for your last official weekend night before fall–or you could take a cue from Beyoncé and rock a way edgier look. Her ripped jeans, killer platforms, Jennifer Fisher statement necklace, and oh-this-old-thing-except-not-really white tank top, paired with her intentionally-visible black lace bra, make her look so badass that you start to wonder why your mom didn't wear such a getup when you were a babe like Blue Ivy. (And then you remember that it's because your mom's not Beyoncé.)
So! Ready to try it yourself? Since you likely already own…
View original 376 more words