misshsam:
Originally posted on Style News - StyleWatch - People.com: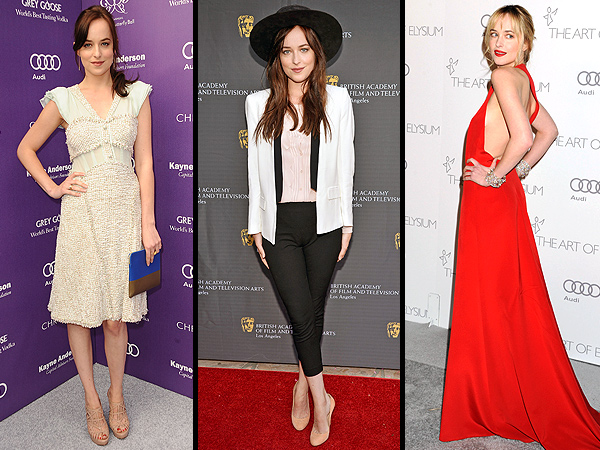 Courtesy Getty
We've been waiting months to see who will be cast to play Anastasia Steele in the highly-anticipated film adaptation of EL James' Fifty Shades of Grey. And now that 23-year-old Dakota Johnson has been officially, uh, tied down for the role, we obviously had to do a style analysis on the actress, as she's sure to become one of the most well-documented women in Hollywood.
So here we go! Even though the star, who is most known for both her leading role on the canceled Fox TV show Ben and Kate, as well as her smaller parts in 21 Jump Street and The Five-Year Engagement, will no doubt be showcasing some beyond racy outfits onscreen as Ms. Steele, we discovered that her own personal sense of style is actually somewhat tame.

View original 210 more words