Style News - StyleWatch - People.com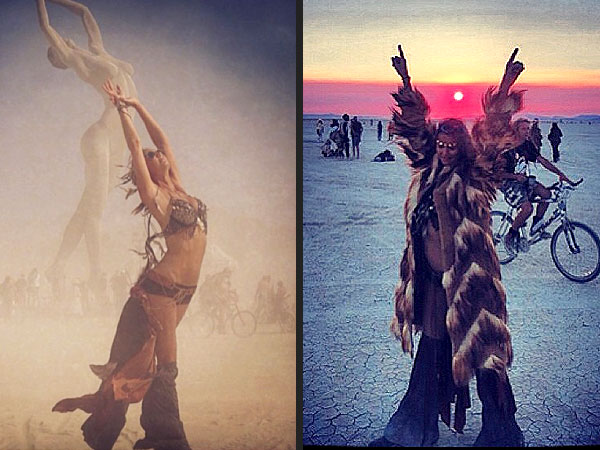 Stacy Keibler
Stacy Keibler is high on life…or, uh, something, at least. The 33-year-old model and actress, and former girlfriend of George Clooney, Instagrammed these crazy-artsy pics of herself at Burning Man, the arts festival known for "radical self-expression" in Black Rock Desert, Nevada.
And Keibler definitely got down with the festival's eccentric, community-oriented vibe, as evidenced from both photos above. In the top-left pic, she's replicating Burning Man's iconic statue (visible in the background) by wearing only a leather bikini, boots, and a flowing cape. And in the top-right pic, she's showing off her wild side with a full-length fur coat (apparently, body temperature isn't an issue?!) and some sort of feathered headband, posing in front of a glowing sunrise with her arms pointing toward the sky.
RELATED PHOTOS: Beauty bargains you're guaranteed to love!
Tellingly, Keibler hashtagged her festival photos #LifeChanging and #BestTimeEver, which leads us to…
View original post 35 more words