If i was i would, but i support kelly 100%
U go girl
Style News - StyleWatch - People.com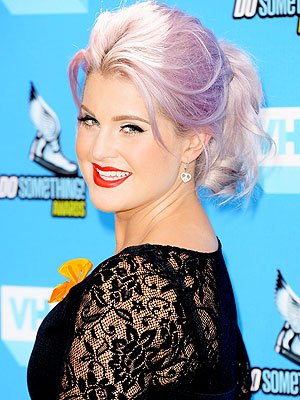 Courtesy Pantene
As Kelly Osbourne has steadily become more and more of a fashion presence (hosting E!'s Fashion Police, appearing on red carpets all over the globe, picking a signature hair hue), we figured a celebrity clothing line couldn't be far off.
What we didn't expect was that it would be a plus-size-friendly celebrity clothing line.
The star, who famously went through public weight struggles before permanently slimming down in 2010, let slip to Fashionista.com that her upcoming clothing line (surprise! It's happening!) will be all-inclusive.
RELATED PHOTOS: Vote on star style in Last Night's Look!
"I was having fun but no one takes notice of a fat girl in fashion," she says of her experiences at a heavier weight. "That's the truth! It's sad. That's why I love women like Beth Ditto who are doing their own clothes. That's why when my line comes out I'll…
View original post 82 more words