😳Whats ur thoughts people???!
Style News - StyleWatch - People.com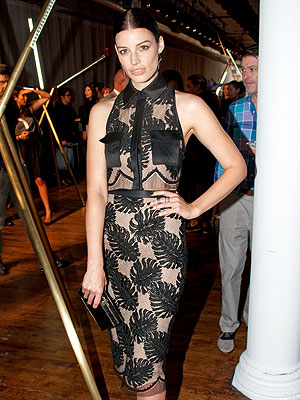 Courtesy Clint Spaulding/PatrickMcMullan.com/Sips
Every time we see a new dress come down the runway at New York Fashion Week, we can't help but wonder if we'll see it on the red carpet during awards season, too. That's why we had to ask Mad Men beauty Jessica Paré and her stylist, Cristina Ehrlich, about Paré's upcoming Emmy ensemble when we chatted with them exclusively at the Jason Wu fashion show in New York City on Friday. And though they didn't come right out and tell us what exactly she'll be wearing, they did drop quite a few hints. And so, based on our conversation, here's what we can conclude about her dress thus far.
1. It will be very, very tight. "I like to tell Cristina that if I can breathe or feel my toes, something is wrong," she reveals.
2. That said, it will probably be loose around the armpits…
View original post 258 more words